Basic Christianity is published
every other month.
Back Issues
Sept/Oct 2008
About Us
Editor:
Scott Gage
PO Box 3425
Fayetteville, AR 72702-3425
Voice & Fax: 479-521-6809
Email: LsgageI29@cs.com
July/August Issue 2017 - Volume 36 Number 4
A Brave New World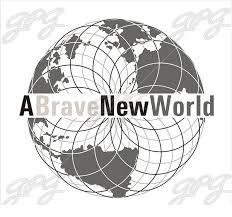 "Let your women keep silent in the churches, for they are not permitted to speak; but they are to be submissive, as the law also says. And if they want to learn something, let them ask their own husbands at home; for it is shameful for women to speak in church." 1 Corinthians 14:34-35
The title for this article came to me as I was thinking about the religious landscape of our day. It sounds exciting doesn't it? A Brave New World! Brave New World, if you remember your literature studies at all, is the title of a book written by Aldous Huxley. This novel was written in 1931 and published in 1932. It is set in the year AD 2540 (632 A. F.—"After Ford—in the book). The novel anticipates developments in reproductive technology, sleep-learning, psychological manipulation, and classical conditioning that are combined to profoundly change society. Huxley answered this book with a reassessment in an essay, Brave New World Revisited (1958), and with Island (1962), his final novel.
Huxley said that Brave New World was inspired by the utopian novels of H. G. Wells, including A Modern Utopia (1905) and Men Like Gods (1923). Wells' hopeful vision of the future's possibilities gave Huxley the idea to begin writing a parody of the novel, which became Brave New World. He wrote in a letter to Mrs. Arthur Goldsmith, an American acquaintance, that he had "been having a little fun pulling the leg of H. G. Wells," but then he "got caught up in the excitement of [his] own ideas."
(To read the rest of the issue, click on the current issue link on the left.)