Basic Christianity is published
every other month.
Back Issues
Sept/Oct 2008
About Us
Editor:
Scott Gage
PO Box 3425
Fayetteville, AR 72702-3425
Voice & Fax: 479-521-6809
Email: LsgageI29@cs.com
May/June Issue 2017 - Volume 36 Number 3
Can We Be the Church of the New Testament?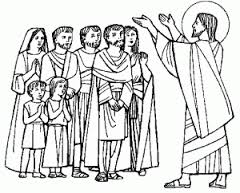 Can we be the church of the New Testament?
Yes, if we obey the gospel of the New Testament
On January 25, 2005 Elaine Solowey, a botanist at Ketura, Israel, planted three date seeds. The seeds were carefully prepared. After being soaked in warm water containing fertilizer to facilitate germination they were planted in three pots.
There was something remarkable about those date seeds. They were two thousand years old. They had been found thirty years earlier by archaeologist Ehud Netzer during excavations at Masada, a mountaintop fortress on the shore of the Dead Sea. Carbon dating revealed them to be 2000 years old, plus or minus fifty years.
No one expected them to grow. But in one of the pots, after five weeks, the ground was broken by the new sprout of a date tree. The first year, the tree grew to a height of 30 cm. A date tree in Israel produced a seed that was preserved for 2000 years. When given the right environment, it sprouted, and grew into a tree like the parent plant.
The gospel went forth from Jerusalem some 2000 years ago (Isaiah 2:3; Luke 24:47). It was proclaimed first by Jesus Christ, the Son of God. After His death and resurrection, it was proclaimed by His apostles and preserved in the New Testament.
This gospel seed has life-giving power. It sprouts and bears fruit when planted in good and noble hearts (Luke 8:15).
(To read the rest of the issue, click on the current issue link on the left.)