March/April Issue 2006 - Volume 25 Number 2
The Perfect Church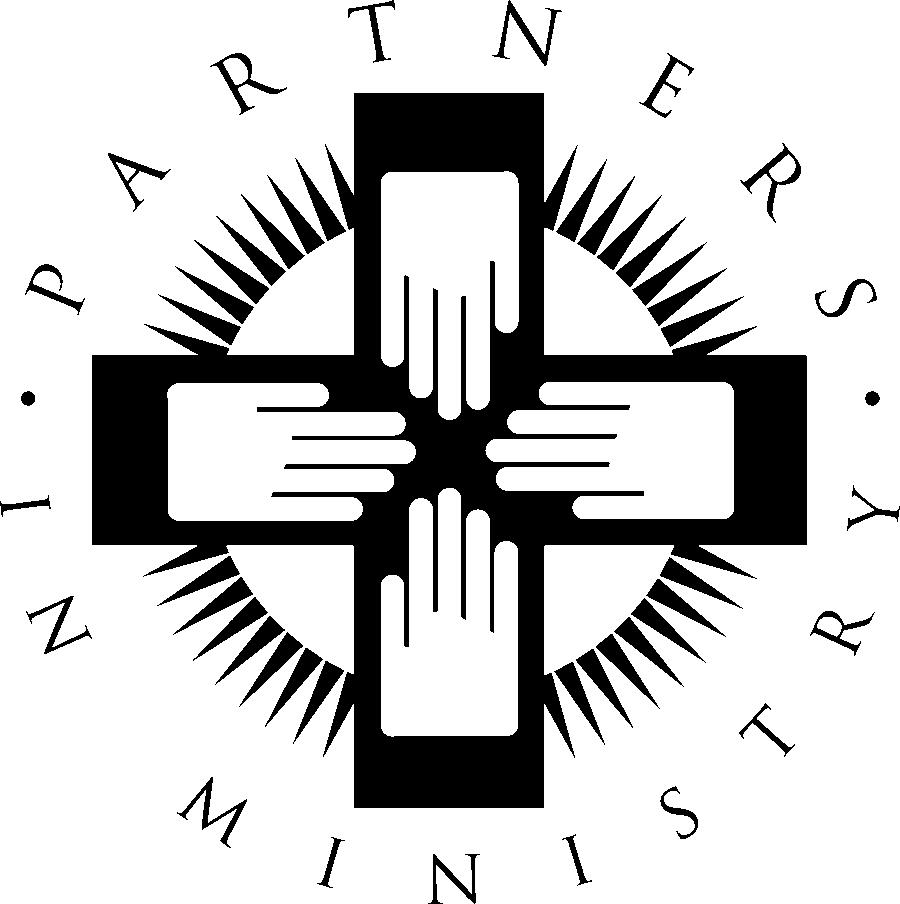 "The Perfect Church"
If you should find the perfect church
Without one fault or smear,
For goodness sake, don't join that church
You'll spoil the atmosphere!
If you should find the perfect church
Where all anxieties cease,
Then pass it by, lest joining it
You mar the masterpiece.
If you should find the perfect church
Then don't you ever dare
To tread upon such holy ground;
You'd be a misfit there.
But since no perfect church exists
Made of imperfect men,
Then let's cease looking for that church
And love the church we're in.
Of course it's not a perfect church
That's easy to discern,
But you and I and all of us
Could cause the tide to turn.
…Anonymous
"A Murmur Arose"
Everyone would like to be a member of a "perfect church!" However, if it were perfect before we arrived, it would no longer be that way! You cannot build a church that is perfect when you are building it with members who are not perfect! Acts 2:42-46 presents a beautiful picture of the church functioning after it was created on the Day of Pentecost. The members were steadfast in doctrine, prayed often, enjoyed the fellowship of each other and shared what they had.
It also grew quite rapidly! Acts 4:4 tells us that "Many of them which heard the word believed; and the number of the men was about five thousand."
Something happened, however, and created problems in the church. Acts 6:1 tells us "there arose a murmuring." We must realize that Acts 6 speaks of a time that was some four or five years after the church was established. The "new" had worn off perhaps. Maybe the apostles were no longer doing the "signs and wonders" Acts 2:43 speaks about, and there was no longer the fear that came upon every soul as is mentioned in that verse.
This reminds me of when I was a child. I could behave myself and stay focused much easier when my father was near by than I could when he was not. Some folks in Jerusalem had been neglected, or so they perceived! One writer says this was the second "sin" that is recorded against any member of the church. I don't know for certain that a sin had been committed, and besides, what about the "murmuring?" That seems to be a sin! Paul warns against murmuring in Philippians 2:14 and so does Peter in 1 Peter 4:9.
What was the real problem? One thing we can observe is the numbers in the church had greatly increased. Even though the three thousand who had been baptized on the day of Pentecost is a huge number to us many more had been added to the Lord's church. There were likely more than 10,000 Christians at this time. Any rapid increase in numbers brings with it added responsibility to the leadership. Everyone is never at the same spiritual level in a congregation and this problem is compounded with numerical increases.
An additional problem was present because of the ethnic diversity. The "Grecians" Acts 6:1 speaks of were Jews who had been born in another country. The Hebrews were native Jews. They were of pure Jewish blood and spoke the Hebrew language. We have certainly observed problems that occur in this country when different ethnic groups assemble. Often times bias and jealousy occur. Failure to understand cultural differences is also present.
Speculation can abound as to what the true source of the problem really was, but the main point was that something needed to be done. Congregations have diluted and divided because a problem existed and was ignored. When there is a problem, attention needs to be given as soon as possible in order to prevent real disaster.
The apostles were cognizant of the need, and we can learn so much by looking at the manner in which they approached the problem. Rather than to point out possible faults or weaknesses on the part of either side of the dispute they gave direction on how to correct it.
The multitude was told to select from among their number seven men. They were to be men of "honest report, full of the Holy Ghost and wisdom." One extremely important lesson we must learn from this is that if men are going to be successful leaders among God's people, they must be spiritual men. If men are selected to be spiritual leaders and they are not willing to be spiritually led little success will be enjoyed.
A second important observation is that the men selected were from the Hellenists or "Grecian Jews." The willingness of the Hebrews to agree to place the matter primarily in the hands of those from whom the complaint had arisen shows great generosity on their part. So often when a disagreement occurs we lose focus and forget the real problem. So many other attitudes and issues are introduced and the final result is very displeasing to the Lord.
Paul spoke in Philippians 2:2-5 about being "likeminded," and "esteeming others better than yourselves." He also instructed us to have "the mind of Christ." If selfish ambition or egos or similar attitudes prevail we can never arrive at a proper conclusion. We must always have all pertinent information available and constantly keep the ultimate goal we are striving for in mind. The goal these brethren needed to strive for was peace, harmony and unity in the body of Christ.
The love of God must also be present. 1 Corinthians 13:4-5 speaks of that love. Paul tells us in those verses "Charity (love) suffereth long, and is kind; charity envieth not; charity vaunteth not itself, is not puffed up. Doth not behave itself unseemly, seeking not her own, is not easily provoked, thinketh no evil." All parties involved in this disagreement needed that kind of love. If those on one side of a matter possess it and those on the other side of the matter do not, it is almost impossible to arrive at a pleasant conclusion. We would be remiss if we did not also point out that when a disagreement occurs one thing that is almost always absent are innocent parties. Guilt for the problem must be equally shared. Pride and egotism often prevent us from accepting that fact. If only our disagreements tasted as bad as the castor oil our parents provided for us as children perhaps the presence of them would be far less frequent.
When the multitude did as the apostles directed the problem was resolved. A lesson we can learn from this is that we might consider involving more often those who are "murmuring" or upset. A problem always appears to be different when you are looking at it from the "solution" side. When a person has "ownership" in a matter they are more willing to be more generous and agreeable.
Our ultimate goal in all matters pertaining to the Lord's work is that His name be glorified. Murmuring, complaining and so forth never bring glory, only shame.
Dwayne Spradlin
Colbert, OK
"Knit Together In Love"
"For I want you to know what a great conflict I have for you and those in Laodicea, and for as many as have not seen my face in the flesh, that their hearts may be encouraged, being knit together in love." Col. 2:1-2
This writing from the pen of Paul must seem odd to both the unbeliever as well as someone who has merely experimented with Christianity, having never settled in a particular congregation. He speaks of a great bond or concern he has for the brethren in Colosse and Laodicea, and yet he has never met them. He later says in verse 5, "Though I am absent in the flesh, I am with you in spirit."
I am thankful I understand Paul's concern and love for the Brethren and am blessed to have Spiritual Kinsmen all over the world, as do all of us in the body of Christ. The relationships we make thru the years are all special! However, the more intimate relationships are those we have with the Brethren we worship with on a regular basis.
When our communities look at us as a local body of believers, what do they see? When we are assembled and have guests, do they see an evident love and concern for one another? Does the world see an interaction that shows a sincere interest in one another's well being? Shortly before Christ's departure he told his Disciples he was giving them a new commandment. In John 13:35, Jesus said, "By this all will know that you are my disciples, if you have love for one another."
It is certain that when we meet for worship, the Lord is pleased when he is in the midst of a community of believers that expresses a sense of concern for one another. We are not to simply be groups of anonymous worshippers, but a family who is doing the will of the father who is in heaven. On many occasions both Jesus and the Apostles used the theme of family in speaking of the Church. Jesus spoke of God as his Father, and his followers as family relatives. The Apostles referred to he Church as a brotherhood, and as the "house, or family of God." And so the Church Jesus established was to be an intimate household. In fact, in every aspect of our lives as God's people we should show plainly the closeness of family intimacy.
This family intimacy Christ desires for us should make itself evident in many different ways. In Paul's letter to the Brethren at Galatia, he told them to "Bear one another's burdens, and so fulfill the law of Christ." With the same mind he also told the Brethren at Phlippi to, "Let each of you look out not only for his own interests, but also for the interests of others." How many of us want to live complicated lives? Not many of us because life is complicated enough as it is! But if we wanted to make our lives more difficult and entangled, one of the surest ways to do so would be to get involved in the lives of others. Granted, it might be much easier going through life with only you and yours on one's mind. But you see, when we become a child of God He gives us the special privilege of serving others. And that's what it is. It's a privilege! It's a privilege because in serving others we take on the image of Christ. In this small way we become like Him! Jesus said in Mark 10:45: "For even the Son of Man did not come to be ministered unto, but to minister, and to give his life a ransom for many." As God's Children we are not only bound by love and compassion to serve the Lord but others as well. There is always something we can do to make a difference in a Brother or Sister's life, and we must be willing to do so.
We must also take advantage of our family intimacy if we have to approach someone who is wronged or hurt in some manner. To the Brethren in Galatia Paul said, "Brethren, if a man be overtaken in any trespass, you who are spiritual restore such a one in a spirit of gentleness" (Gal. 6:1). In this instance Paul teaches us to deal tenderly and lovingly with those who are overtaken in a fault. We must first and foremost always remember that we are Brethren! If we must confront someone who is wrong we should do so in a way that fully utilizes our relationship as a family. Just as in our marriages, communication within the Body breaks down only if we allow it. If there are ever ill feelings between Brethren, don't wait on the other to come to you and apologize. In Matthew 5, Jesus tells the offender to go. In Matthew 18, He tells the offended to go. Paul tells the Galatians to go as well, and do so in a gentle manner. We will always remain as one if we are determined to do so.
Imagine bricks making up the wall of a home in the usual pattern, but with no mortar in between. They stand there steadfast until the first boisterous wind comes along, and then as you would expect it collapses. Love in a congregation is like the mortar between bricks. It's what holds us together; without it ultimately we are undone.
The differences in our congregations can be many. There can be a difference in race, nationalities, political ideologies, economic status, lifestyles, spiritual maturities, and on and on we could go. But there can be no difference in that we must always be humble, never striving for dominance over one another, realizing we really depend on each other---probably more than we sometimes realize. We must also be quick to forgive, knowing that forgiveness by God is based upon our forgiveness of our brethren. The Church is to be such a fellowship of believers, and we should consider it as our true home.
We as a Church are a family: a family with Christ as its Head, and we as members dependent upon the Head as well as each other. And please know this: there is no life outside the Body of Christ. Yes, there might occasionally be differences among us. Yes, you might be called upon to help bear someone's load. But hear me loud and clear. It is a blessing to be a Child of God! God Bless.
Tom Bennett
Spearsville, LA

"Ramblings of A Retired Mind"
I was thinking about how a status symbol of today is those cell phones that everyone has clipped on. I can't afford one. So, I'm wearing my garage door opener.
I was thinking about old age and decided that it is when you still have something on the ball, but you are just too tired to bounce it.
I thought about making a fitness movie, for folks my age, and call it "Pumping Rust."
I have gotten that dreaded furniture disease. That's when your chest is falling into your drawers!
I know, when people see a cat's litter box they always say, "Oh, have you got a cat?" Just once I want to say "No, it's for company!"
Employment application blanks always ask who is to be notified in case of an emergency. I think you should write, "A Good Doctor!"
Why do they put pictures of criminals up in the Post Office? What are we supposed to do -- write to these men? Why don't they just put their pictures on the postage stamps so the mailmen could look for them while they deliver the mail?
I was thinking about how people seem to read the Bible a whole lot more as they get older. Then, it dawned on me, they were cramming for their finals. As for me, I'm just hoping God grades on the curve.
Via email from Mac & Jo McElhinney 8/12/04
"Kids and the Bible"
If you know the Bible -even a little- you'll find this hilarious! It comes from a Catholic elementary school. Kids were asked questions about the Old and New Testaments. The following statements about the bible were written by children. They have not been retouched or corrected (i.e., incorrect spelling has been left in).
1. In the first book of the bible, Guinessis, God got tired of creating stuff, so he took the Sabbath off.
2. Adam and Eve were made from an apple tree. Noah's wife was called Joan of Ark. Noah built an ark, which the animals come on to with pears.
3. Lot's wife was a pillar of salt by day, and a ball of fire at night.
4. The Jews were a proud people and all through history they had disagreements with the Genitals.
5. Samson was a strong man who let himself be led stray by a Jezebel like Delilah.
6. Samson slayed the Philistines with the axe of the Apostles.
7. Moses led the hebrews to the Red Sea, where they made unleavened bread which is bread without any ingredients.
8. The Egyptians were all drowned in the dessert. Afterwards, Moses went up on Mount Cyanide to find the ten ammendments.
9. The first commandment was when Eve told Adam to eat an apple.
10. The seventh commandment is thou shalt not admit adultery.
11. Moses died before he ever got to America. Then Joshua led the hebrews in the battle of Geritol.
12. The greatest miracle in the Bible is when Joshua told his son to stand still and he obeyed him.
13. David was a hebrew king skilled at playing the liar. He fought with the Finklesteins, a race of people who lived in Biblical times.
14. Solomon, one of David's sons, had 300 wives. It must have been nag, nag, nag all day long.
15. When Mary heard that she was the mother of Jesus, she sang the Magna Carta.
16. When the three wise guys from the east side arrived, they found Jesus in the manager.
17. Jesus was born because Mary had an immaculate contraption.
18. St. John the blacksmith dumped water on his head.
19. Jesus enunciated the Golden Rule, which says to do one to others before they do one to you. He also explained, a man doth not live by dread alone.
20. It was a miracle when Jesus rose from the dead and managed to get the tombstone off the entrance.
21. The people who followed the lord were called the 12 decibels.
22. The epistles were the wives of the apostles.
23. One of the opossum was St. Matthew who was also a taximan.
24. St. Paul cavorted to Christianity. He preached holy acrimony, which is another name for marriage.
25. Christians have only one mate. That is called monotony.
Via email
From Virginia Parker 11/6/03
"Repent"
A priest and a preacher from the local church are standing by the side of the road, pounding a sign into the ground, that reads: The End Is Near! Turn Yourself Around Now -- Before It's Too Late! As a car sped past them, the driver yelled, "Leave us alone, you religious nuts!" From the curve they heard screeching tires and a big splash.
The preacher turns to the priest and asks, "Do you think the sign should just say 'Bridge Out'?"
Submitted by Marion Ramey